what do our microsoft peers say?
I have been honored to lead the development of Microsoft Dynamics 365 Project Service Automation, starting from the initial idea all the way to winning the first customers for the solution. I can say that working with dedicated partners has helped us a lot. proMX's customer scenarios, project management expertise and weekly feedback contributed a lot to developing and improving the product. Moreover, we all have enjoyed working together and with our first early adopter customer.
To build this Partner Program is another great idea of the proMX team! I believe it is a logical and very important step for all partners working with Dynamics 365 to join forces. At Microsoft we believe in joint partner projects and will always support ideas that bring more value to our customers.
I'm happy to be involved in this project and would be happy to meet new members at Partner Program trainings and conferences.

how does my business benefit?
Close more deals
Having access to the full project management product stack helps your team find better solutions for every customer scenario. Whether SMB or enterprise, out-of-the-box or special requirements, there is always a solution that meets the challenge.
Increase your revenue
Joining the Partner Program is not only about increasing customer satisfaction but also about profiting from other partners. It gets you a bigger margin and lets you scale your business.
Get special pricing
Being able to make attractive offers to prospects can be decisive on the market. Benefit from special proMX pricing for Dynamics 365 licenses due to our Microsoft ISV Embed Cloud certification.
Get support on projects
Get to know proMX and other partners in the Partner Program better and jump into international
rollouts. Benefit from joint resources and expertise as well as attractive pricing for business and technical consulting.
Feel like managed partner
Let your teams grow and develop their skills by joining online trainings, webinars, and getting access to exclusive documents via the Partner Program Portal. For more support get your dedicated partner manager on board.
Learn products and best practices
By joining the community, you get a VIP invitation to the Partner Program conference. Learn from other partners and show the results to your peers. Celebration is always part of the experience.
what do program partners say?
Since meeting the proMX team at WPC 2015 in Orlando, we have been working together on joint customer projects and projects bringing more value in project management area. For us it is all-in-one: partnership, friendship and growing business.
There is no distance between Germany and Mexico to partner on projects, get trained on the job, or be supported during customer onboarding. We are grateful for the support and can-do attitude we are met with, no matter how much proMX has on their plates.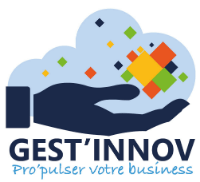 When proMX introduced us to the Partner Program at Microsoft Inspire 2018, we knew instantly that we wanted to be a part of it. We have found that there is a gap in the market in France for Microsoft Partners that can assist businesses in implementing sophisticated project service automation software like Dynamics 365 Project Service Automation. Being a member of the proMX partner community allows us to become a stronger partner in this area and get support from our peers whenever we need it.

Having been in contact with proMX for serveral years and having had good experiences with its project and resource management solutions for the professional services and retail sectors, PRIM decided to become a member of proMX's partner community. One of the main drivers for this decision was the chance to broaden and extend our Dynamics 365 services as well as the opportunity to meet new partners in other areas and industries. I look forward to establishing a dialog with other partners in the proMX Partner Program.
our mission
By establishing the Partner Program, we want to build a strong partner community and platform that enables collaboration, learning from each other and benefiting from the services within the proMX community. We believe that the market for Dynamics 365 Project Service Automation is huge and has enormous potential for growth in the era of digital transformation.
From our long-term project management experience, we know the requirements of businesses, their project managers as well as their teams vary from customer to customer. Processes are very different and sometimes completely unique.
To answer these challenges and to help our partners grow is only possible by using shared solutions, resources and pricing models.
Starting this project, we hope to bring together real contributors, market leaders and ambitious growing Microsoft Partners.
your contacts
Kseniya Verpeta
Partner Manager