Trusted by many companies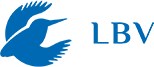 How We Build Our Digitalization Partnerships  
SCOPE WORKHOPS
Our consultants use modern approaches to analyze your process and determine your needs. Then we draw upon our experience to find the right solution for you.
NONSTOP SUPPORT
You won't be on your own should you ever encounter any difficulties: our support team is here to help you 24/7. You have a question, we have the answer.
SEAMLESS INTEGRATION
If you have different systems in place, we will find a way to connect them into one seamless solution. You will no longer have to put up with media disruption.
STRESS-FREE IMPLEMENTATION
With many successful projects under their belt, proMX experts know which approaches work best. Expect a well-thought-out plan that takes your requirements into account.
The Microsoft Dynamics 365 Revolution


Gurkan Salk
General Manager, Dynamics 365 Project Operations, Microsoft
"proMX is one of our most proficient partners with deep expertise in Dynamics 365 Project Operations as well as a proven track record of providing high-quality solutions that digitally transform services organizations with project-centric services. I'm excited that they share our enthusiasm for Dynamics 365 Project Operations and look forward to us jointly bringing more profitability to businesses everywhere."

Markus Kemmann
Senior Business Development & Strategy Manager, Business Lead for Dynamics SIs, Microsoft
"With proMX we have a reliable partner at our side with high-level expertise for the most demanding projects and customers. I am proud that we can always count on their comprehensive support, which ensures even complex projects running smoothly. "


Jeff Einig
Senior Technical Specialist - Dynamics 365 at Microsoft
"I am pleased to have worked closely and successfully with proMX on numerous projects. proMX is a great partner with extensive expertise on the Microsoft Cloud platform including Modern Work, Dynamics 365 Project Operations and Azure. The approach and commitment of proMX helps us to dive deep into the customers' requirements. They are a very nimble organization to work with, always ready to craft demonstrations built exactly to the customer's requirements. Together Microsoft and proMX have great results and satisfied customers."
Purpose-built, productive, intelligent, adaptive – Microsoft's cloud business software Dynamics 365 checks all the boxes. Dynamics 365 covers every area of business with individual apps, all of which connect seamlessly with one another and can be individually extended.
How to boost sales opportunities with artificial intelligence 
How can sales teams use artificial intelligence to improve working with opportunities? Learn more in our...
Read more
proMX 365 Project Portfolio Management | Made by proMX
Our newest product provides companies with a centralized approach to managing multiple projects by putting critical...
Read more
Read more about Project Operations in our exclusive white paper!
How does Project Operations integrate project management, sales and finance aspects in one solution that helps overcome common internal and external hurdles in managing projects? Learn about the benefits and opportunities that Project Operations offers as well as how a Microsoft Partner can support you in implementing it.
DOWNLOAD NOW
Download started right now
Thank you!
You can download it again by clicking
Download
News, context, events
Subscribe to our newsletter and have everything delivered to your inbox for free.
SUBSCRIBE

Our goal is to empower companies and their employees to work productively and efficiently. Our longtime experience as Microsoft partner provides the best conditions to do so.
partners around the world
times membership in the Inner Circle
GIVE US A RING
You can reach us workdays
from 9 AM to 5PM (CET)
proMX AG
Kleinreuther Weg 87
90408 Nuremberg - Germany
proMX Corporation
United States of America
444 Brickell Avenue Suite 700
Miami, FL 33131
More offices worldwide