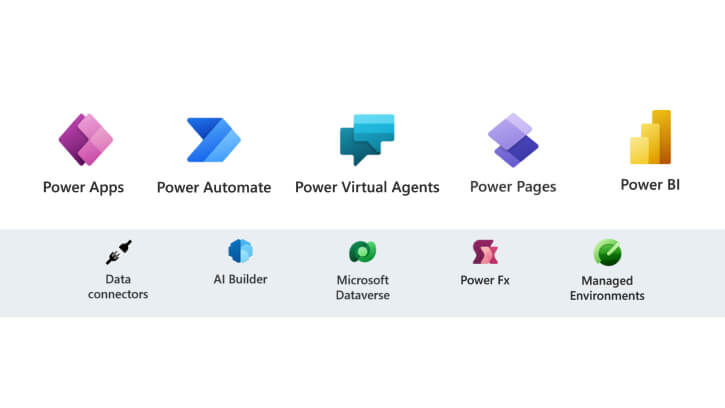 What is Microsoft Power Platform
Microsoft's Power Platform comprises a set of low-code tools that enable users of various backgrounds to create digital solutions for everyday business challenges. With no need for extensive coding or development expertise, users can automate processes, build custom applications, and analyze and visualize data insights.

If you want to minimize the time and resources required for app development, Microsoft Power Platform is the ideal solution for you!