Save contact as vCard from Microsoft CRM 2013
Apr 16, 2014 | Last updated: Dec 16, 2022
Expert articles
|

< 1

min read
Our new solution proVCard allows to download a contacts information as vCard (*.vcf) directly from CRM. It includes standard fields from CRM that match the vCard specification. And yes, it even includes the contacts image!
Since it uses a widely used format, the vCard can be imported to Outlook, mobile devices and virtually any PIM you can think of.
The solution is designed to work with Microsoft CRM Online and OnPremises.
If you want to learn more, please contact us via the contact form below.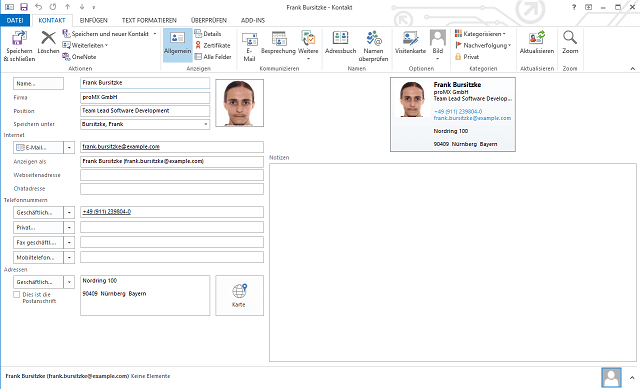 [contact-form to='kontakt@promx.net' subject='Neuer Interessent proVCard über proMX Blog'][contact-field label='Name' type='name' required='1'/][contact-field label='E-Mail' type='email' required='1'/][contact-field label='Company' type='name' required='1'/][contact-field label='Fon' type='text'/][contact-field label='Comment' type='textarea'/][/contact-form]