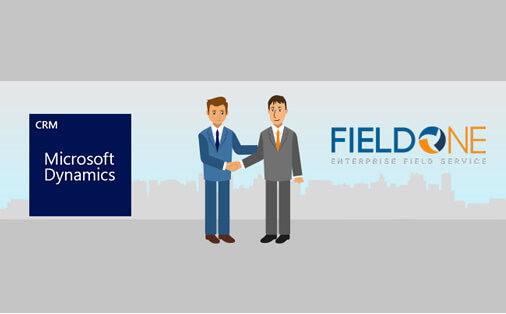 proMX GmbH is Providing Customers with FieldOne Solutions – A Comprehensive Product Newly Acquired by Microsoft
Microsoft has announced that they have completed the acquisition of FieldOne Systeme LLC (FieldOne). Being an experienced provider of field service management solutions, the company with its seat in Mahwah, New Jersey, joined forces with Microsoft in order to create the most flexible business solution for large enterprises. Due to this deal, Microsoft can cover not only the marketing and sales areas, but also the service segment.
Field service management is an important part of customer care. Usually, a considerable portion of work is carried out by field employees that must solve a customer's urgent problems as soon as possible and onsite. Field service management solutions allow for reducing scheduling, fuel, parts and inventory costs while increasing customer satisfaction.
One of the market leaders in this segment is FieldOne. Their solutions cover a wide scope of features such as work order management, automated scheduling, inventory management, workflow capabilities and mobile collaboration. Due to these possibilities, companies can easily consider spontaneous routing changes and estimate times more precisely. FieldOne had a firm commitment to create the leading field service solution compatible with Microsoft Dynamics CRM. Development of a cloud solution for large enterprises became the company's priority. Observing the growing popularity of field service solutions and having FieldOne among its reliable partners, Microsoft decided to enhance its market position by acquiring the excellent solution, FieldOne Sky, and extending the Dynamics product's palette. The perfect combination of FieldOne service management solution with Azure, Parature, Cortana Analytics and Power BI allows for more productive and timesaving business management, which the existing Microsoft and FieldOne customers will certainly appreciate and benefit from.
During the Microsoft Convergence 2015 EMEA in Barcelona, when the FieldOne acquisition completion was announced, all the participants got the perfect opportunity to learn more about the functionality of the new software solution of the Dynamics family. Being a Microsoft partner and an experienced consultant on Microsoft products, the proMX-Team could participate in trainings with FieldOne and experience the primary benefits of this comprehensive field service management solution.
Due to these trainings, the proMX employees gained new skills and experiences and are ready to provide customers with high-quality consultancy services with Microsoft's essential field service management tool, FieldOne.