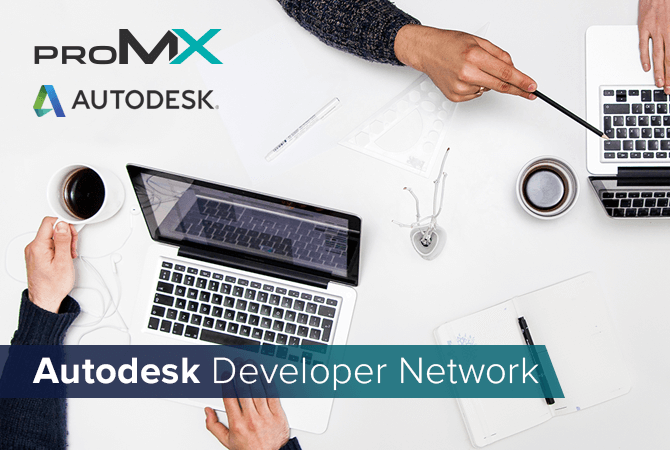 proMX joins Autodesk Developer Network (ADN)
Nov 24, 2020 | Last updated: Feb 23, 2023
Company News
|

< 1

min read
Resulting from a joint project, proMX has joined the Autodesk Developer Network (ADN). This network was created for software developers to extend Autodesk products by using various tools. The ADN program gives developers the opportunity to apply Autodesk expertise and use its technologies.
Our focus as part of this network will be on AutoCAD, a CAD software from Autodesk used by architects, engineers and construction specialists to create precise 2D and 3D drawings. Presently, we are working on integrating AutoCAD with Microsoft Dynamics 365 to use the features of both tools in one solution without any disruptions of media.
In the long term, our customers will benefit from our membership in ADN in the following ways:
Sustainable expertise acquisition
Using Autodesk APIs for implementation in Dynamics 365
Further qualification as partner for construction companies
Would you also like to benefit from our expertise? Please contact us!