eXtreme365 Dubrovnik: Insights and Inspiration from proMX
Mar 26, 2018 | Last updated: Jan 15, 2021
Company News
|

2

min read
eXtreme365 is one of the must attend events for the Microsoft Dynamics 365 Community. This year's European conference took place from 19 – 22 March in Dubrovnik, Croatia. Microsoft officials, Dynamics 365 partners and customers gathered to forge relationships, learn about the newest developments and take deep dives into future Microsoft technology.
On Tuesday, two of our experts, Daniel Bach (Head of R&D) and Sebastian Sieber (PSA Professional) , hosted a session on Dynamics 365 for Project Service Automation alongside Microsoft Global Blackbelt, Craig Bird.
The audience got to learn what is new with the project management app. Then Daniel and Sebastian shared their real-world experience with Project Service Automation customer projects, foremost with data migration and customization. Those were useful insights for the audience leading many attendees to approach our experts afterwards to get answers to their questions.
For companies that are considering the implementation of Dynamics 365, the keynote featuring proMX CEO Peter Linke and Stefan Truthän, CEO of our customer hhpberlin, on Thursday provided a lot of inspiration regarding the potential of the cloud solution. proMX supported hhpberlin in the implementation of Dynamics 365. Digitization turned the company into a thoroughly agile business, whose workflows have been significantly improved and which in the final analysis has opened doors to new types of customers. To learn more about the project, watch their appearance at last year's Microsoft Inspire.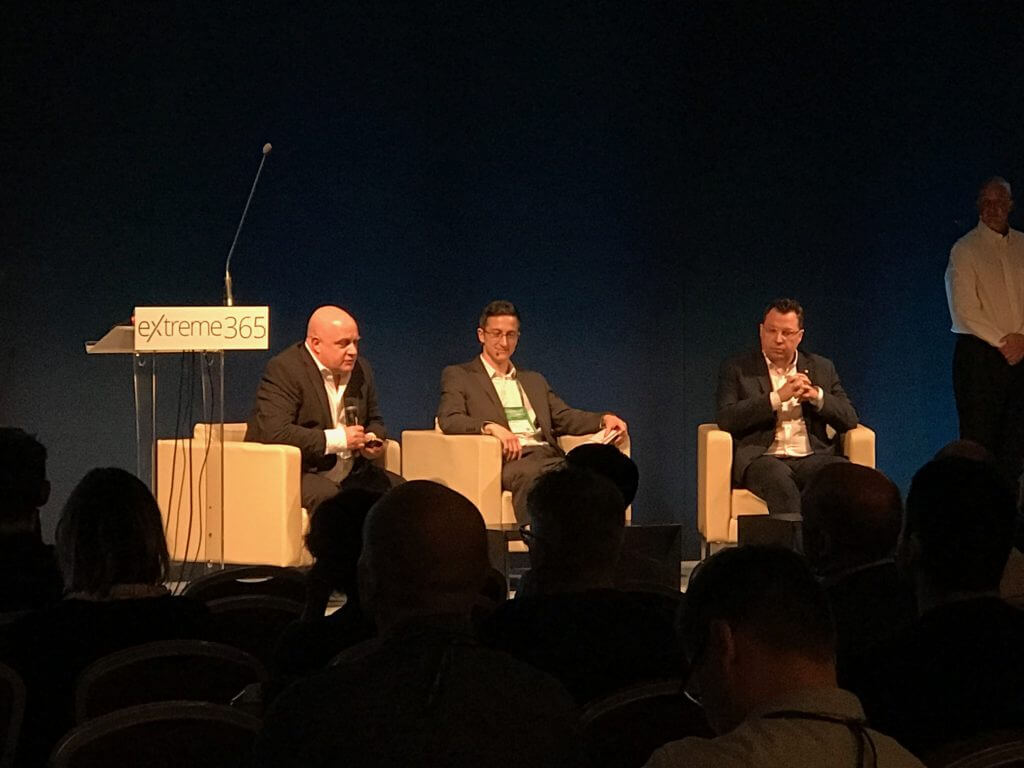 Check out our upcoming events to find out where you can meet us next!