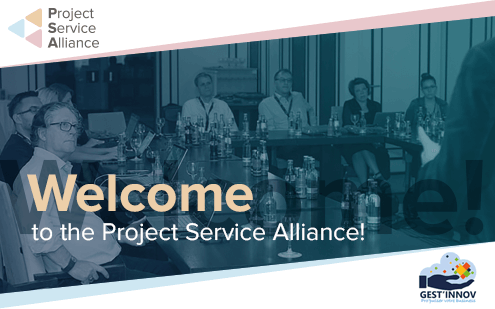 French Microsoft Partner GEST'INNOV joins Project Service Alliance
Mar 7, 2019 | Last updated: Jan 15, 2021
Company News
|

2

min read
We are delighted to welcome French Microsoft Partner GEST'INNOV as the latest member of the Project Service Alliance. GEST'INNOV has offices in Paris, Rennes and Nantes and focuses on ERP, CRM, project management and Modern Workplace technology.
We met the company at last year's Microsoft partner conference and Las Vegas, where we introduced them to the concept of the then newly launched Alliance, which was met with much enthusiasm. "When proMX introduced us to the Project Service Alliance at Microsoft Inspire 2018, we knew instantly that we wanted to be a part of it. We have found that there is a gap in the market in France for Microsoft Partners that can assist businesses in implementing sophisticated project service automation software like Dynamics 365 for Project Service Automation," says Sébastien Berthier, General Manager of GEST'INNOV.
International partner community
Our goal for this partner community is to promote the Microsoft project management app, Dynamics 365 for Project Service Automation. Whilst the solution is already very sophisticated in functionality, expertise among digitization partners is still lacking.
This is what we want to change. proMX was involved in a consulting and testing capacity in the development of the app from the very beginning, and we have already realized several successful PSA customer projects. Now we want to share our technical and sales expertise with other partners because we are convinced that there is enormous potential for the app that can only be reached through collaboration.
This new ecosystem of international Dynamics partners is to promote the exchange of experiences and best practices. According to Berthier, this was also a winning argument for GEST'INNOV: "Being a member of the Alliance allows us to become a stronger partner in this area and get support from our peers whenever we need it."
GEST'INNOV, proMX and Microsoft France will be hosting a Dynamics 365 for Project Service Automation event in Paris next month. If you are interested in taking part, please do not hestitate to contact us.