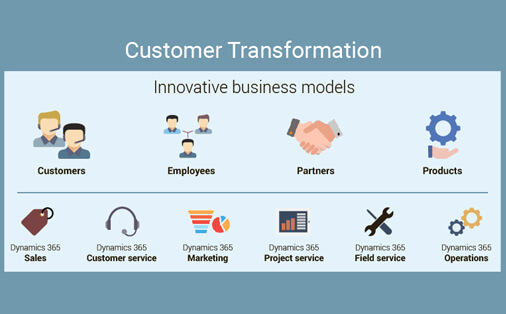 Microsoft Dynamics 365 is here!
Oct 11, 2016 | Last updated: Jan 15, 2021
Company News
|

< 1

min read
proMX welcomes the release of Microsoft Dynamics 365, a cloud solution that combines CRM and ERP capabilities.
Dynamics 365 allows users to combine purpose-built business applications, which work together seamlessly, as needed. These applications include Project Service Automation and Field Service.
proMX is a longtime Microsoft partner and has been distributing Dynamics CRM since its introduction in 2003. We are convinced of the strategy the corporation is pursing with Dynamics 365 and have aligned our own business strategy to that of Microsoft. For our customers, this innovative intelligent business cloud will open new, valuable business opportunities.
In preparation for this release, we have developed several proRM add-ons to complement the functions of Project Service. As an alternative to the comprehensive Microsoft application, we also offer our own easy-to-use solution for project and resource management, proRM Fast Start.