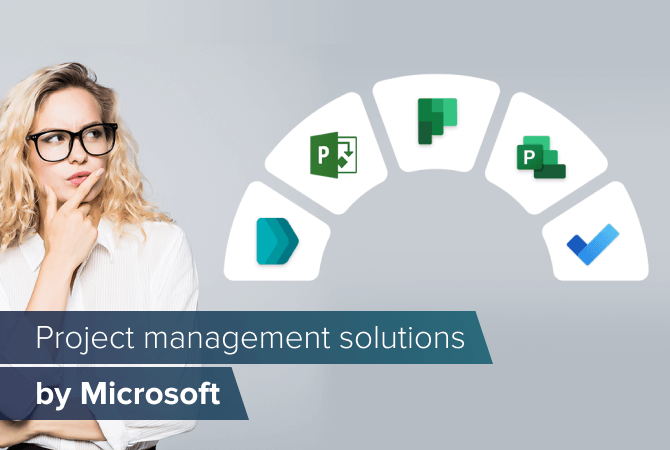 Find your fit: project management solutions by Microsoft
Apr 8, 2022 | Last updated: Sep 29, 2022
How are you currently handling your tasks? The answer "with Excel spreadsheets" wouldn't be much of a surprise. After all, Excel remains a common tool for project management across various companies. Excel can do a lot, no doubt about it, but it also has its shortcomings. So, maybe it's time for you to consider other, more appropriate options.
Microsoft offers a variety of project management solutions. Let's take a closer look at five tools, their perks and their limits.
How to choose the right solution
Different needs call for different solutions. The choice of the most suitable project management tool for your company depends on three key factors:
Collaboration: Depending on how you work on projects, your expectations from a solution differ. Do you often involve external project members? Do you plan on collaborating in the tool directly? How detailed do you want to control individual resources and tasks?
Scope and number of projects: The requirements for a project management tool depend on the scope and the complexity of your projects. The number of projects you manage at the same time also plays a role.
Company size: The bigger the company, the more resources you need to manage. Thus, the tool you end up choosing should include sufficient resource management capabilities.
Classic project management
For projects that require rather large teams to realize, it is crucial to plan ahead and schedule employees reasonably. We recommend one of the following solutions:
Microsoft Project Server (& Project Online)
Best for: management of complex projects
Focus: in-depth task management
Strength: various functionalities
Limits: no updates from Microsoft, complicated to get started
Microsoft Project Server itself is quite complex and users need training and practice before being able to work with it properly.
Once you get the hang of it, it is great to manage multilayered projects of wide scope and complexity with it. Different functionalities enable you to set up and schedule projects, assign employees, and select (multi-)dependencies. Baselines and critical paths help you to monitor and control project progress. The solution also supports with capabilities for resource and financial management.
In project management, the baseline is the initial plan for a project that is agreed upon by all stakeholders. A baseline typically comprises the three dimensions: project scope, duration and costs. During the execution, measuring the actual project progress against the baseline indicates the status of the project, its health.
The critical path describes the longest sequence of tasks that all need to be done to complete the project. It helps estimate project duration and recognize dependencies between tasks.
Microsoft Project Server is an on-premises solution. With Microsoft Project Online, the same range of functionality is also available as a cloud service that gives you more flexibility.
Project for the Web
Best for: management of large projects
Focus: simplified task management
Strength: continuously updated
Limits: no rich feature set (yet)
Microsoft took the basic idea from Microsoft Project Server, but drastically reduced and simplified the features for Project for the Web. And while Project for the Web lacks functionalities like baselining, setting up critical paths or designated resource management, it is a lot easier to use than Microsoft Project Server.
Also, Microsoft is constantly extending the solution and adding useful features.
Project for the Web is a cloud-based solution that is built for basic planning, coordination, and monitoring of projects and subordinated tasks. You are able to assign project team members to tasks and create simple dependencies. Different views like Grid or Gantt tables, or timelines, help you keep track of project progress.
If you want to do more with Project for the Web, you have the option to easily customize the application using Power Apps.
Extended project management
It is important to you to collaborate on a project without media disruption? And not only during the project, but during the sales process, too? In that case Microsoft's latest project management solution is what you are looking for.
Microsoft Dynamics 365 Project Operations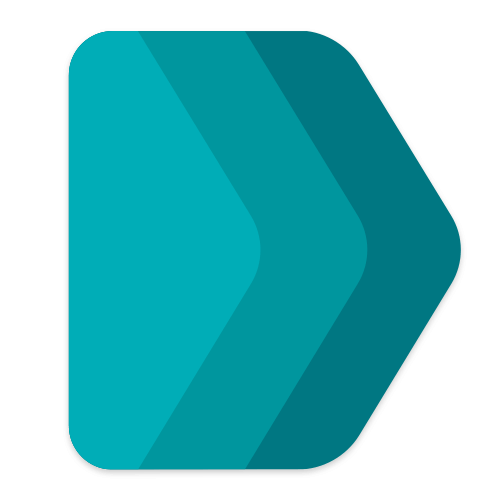 Best for: service-based businesses
Focus: project processing from prospect to billing
Strength: highly adaptable to individual company structures
Limits: hardly any
Dynamics 365 Project Operations covers the entire project life cycle from prospect to contracting, project execution and invoicing till overall analysis. Thus, it unifies everyone involved in a project in one solution:
Sales team: forecasting, pipeline visibility, artificial intelligence and analytics enable sales to calculate opportunities and create precise quotes.


Project managers: project progress, including duration and costs, is displayed on dashboards, and real-time tracking makes it possible to intervene early if necessary. Project for the Web capabilities are embedded natively in the solution.
Resource managers: resource requirements can be predicted for individual projects. That helps assemble the most suitable project team based on criteria like availability, skill and cost.
Team members: besides time and expense tracking, employees can collaborate in the solution – even with external partners or customers.
Accounting: with flexible pricing models, contracts and invoices will turn out according to the customers' preferences.
Upper management: business intelligence capabilities ensure to never lose sight of the big picture.
To really fit Dynamics 365 Project Operations to your business, all irrelevant functionalities can be hidden, and others added via Microsoft Power Apps.
Small teams and freelancers
Maybe you work as a freelancer, in a one-(wo)man team or with only few other colleagues, and the solutions we introduced above are too comprehensive for your purposes. Then Microsoft has further options for you in store:
Microsoft Planner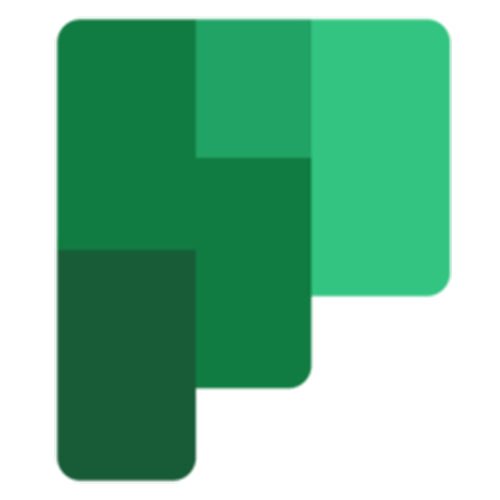 Best for: small teams using Microsoft Teams
Focus: collaboration
Strength: easy to use
Limits: not suited to manage complex projects
If you are looking for a tool to coordinate your small team, Microsoft Planner is a good choice – especially if you are already collaborating in Microsoft Teams.
The app allows you to create plans for all jobs you want to manage, add all relevant team members and share the plan in the respective channel, if you connect Microsoft Planner with Teams.
Group tasks that belong together in so-called buckets and specify each task by adding notes, including checklists, and attaching links or documents from your local desktop or SharePoint. You are also able to see and edit progress and priority. Filtering options, labeling, color-coding and different views help to structure and monitor projects. Microsoft Planner is available on the web or directly in Teams. Even though you can use Microsoft Planner as a stand-alone app, the tool unfolds its potential best when used together with Teams.
Microsoft To Do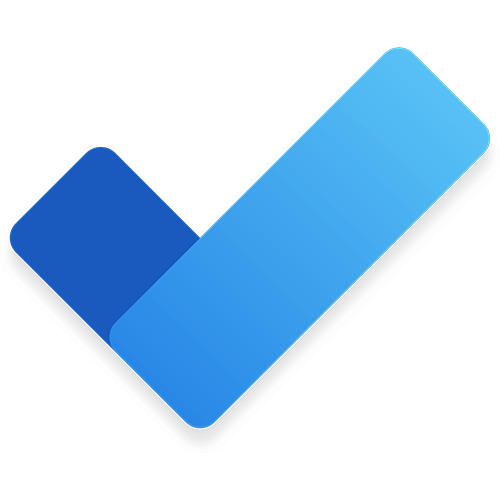 Best for: personal use, freelancers
Focus: organize daily tasks
Strength: easy access, intuitive use
Limits: less suited for collaboration
As the name implies, Microsoft To Do lets you create and manage to-do lists. The task tracking app is clean and simple, and thus very easy to use right away. You can create lists with different to-dos, and edit, color, divide and extend them as you wish. You also have the possibility to save emails from Outlook, attach files to tasks, share your lists, and assign tasks to others.
Make sure you finish tasks on time by adding deadlines and reminders, or create recurring tasks that pop up regularly.
You can cross out your completed tasks just like you would in a regular paper notebook. Unlike its analog sibling, however, To Do gives you the chance to start each day with a clean slate, because the list "My Day" is cleaned out every night.
Microsoft To Do is available via browser and offers what you would expect from a digital to-do list, nothing more and nothing less. It comes in handy not only in a professional context but also to organize personal projects.
Your business, your choice
Hopefully, we could give you an idea which project management solution makes sense for your business.
To learn more about project management tools, particularly about Dynamics 365 Project Operations and Project for the Web, head over to our YouTube channel and watch the video "Project management made by Microsoft". Alternatively, get in touch with us directly – we are happy to help you find your perfect fit!