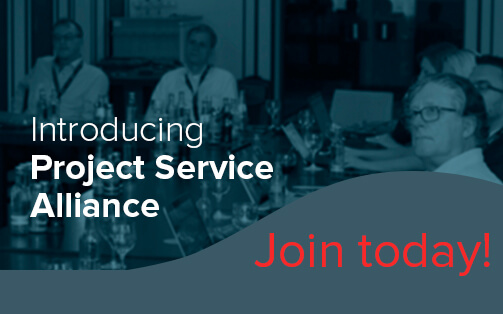 Introducing Project Service Alliance
Jul 16, 2018 | Last updated: Jan 15, 2021
Company News
|

2

min read
It's this time of year again: Microsoft's annual partner conference Inspire is about to take place in Las Vegas. Last year we made a splash on stage. This year, we come to introduce an exciting new venture: our newly launched Project Service Alliance.
What is it?
The proMX Project Service Alliance is a global partnership that supports Microsoft Partners focusing or planning to focus on Dynamics 365 for Project Service Automation. We want to connect partners with one another to share their experiences, best practices, advice and more to equip each other with plenty of expertise so they can provide customers with the best possible service.
What are the benefits?
Alliance members not only get to pick other Dynamics Partners brains at conferences and during webinars and trainings but also have access to the complete project management product stack from proMX and Dynamics 365 licenses at a reduced rate.
Why is there an Alliance?
proMX is one of the premiere Dynamics 365 partners, securing one of its first customers and having developed several acclaimed apps. Since Dynamics 365 for Project Service Automation is relatively new, many partners still lack experience and knowhow. Businesses, however, are now arriving at a point where they are ready to implement the app. This Alliance will get every partner ready to meet the challenges of implementation, customization and technical support.
How can I join?
Visit the Alliance page and get in touch with our liaisons. If you too will be at Inspire, let us know and we will find a chance to get together in Las Vegas!