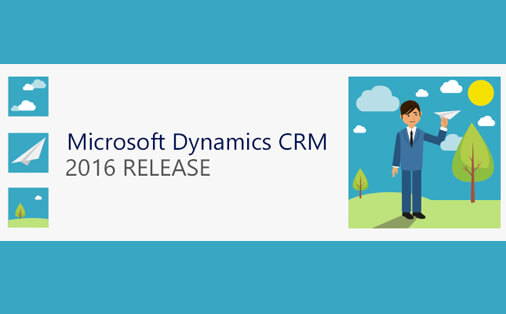 Microsoft Dynamics CRM 2016 – The Next Generation of Customer Relationship Management Software
The successful financial year for one of the market leaders in CRM solution development, Microsoft, has proven that its Microsoft Dynamics CRM software is gaining momentum!
Along with numerous acknowledgements and awards, which Microsoft received during the past year, one should note the influence the Microsoft team makes on the customers, and its emphasis on the productivity field.
Being a long-time Microsoft partner, proMX GmbH always keeps up with Microsoft products' releases and improvements, which enable customers to work smoothly and efficiently with their business software. In our turn, proMX-Team learns from Microsoft's experience and works on creating innovative and useful tools, which can be seamlessly integrated into Microsoft Dynamics CRM system.
Full of dedication, Microsoft is constantly investigating what companies think about productivity and business processes. Thus, Microsoft develops its CRM functions in such a way to perfectly comply with productivity tools. Thanks to its sales productivity solutions such as Dynamics CRM Online, Office 365 and Power BI, Microsoft helps customers achieve more. One of the best examples is O'Neal Steel, the largest private metal service center in the USA. With Microsoft Dynamics CRM and Office 365, the company made a real breakthrough. Sales productivity solutions enabled O'Neal Steel to centrally manage their customer relationships. Therefore, all employees have access to complete and current information independently from their location using common software. With this improved performance, the lead conversion rate rose from 2 to 30 percent, whereby a constant increase in sales volume took place. Another company, which is surely worth mentioning, is Pyrotek – an internationally operating company specializing in high-temperature materials and one of the leading material research and production companies. The company's processes started running faster and smoother with Microsoft sales productivity solutions. Microsoft is proud of the success its customers have already achieved and continues improving its business solutions.
On September 8, 2015, Microsoft announced that the next version of its CRM software – Microsoft Dynamics CRM 2016 – is to be released in the fourth quarter of the year. This will include even more opportunities, and will become a milestone in terms of effort reduction and efficiency increases. All customers' activities can be immediately managed by employees in this single CRM system. You are not required to export the data or switch between different applications. The reduced expenditure of time for carrying out day-to-day duties allows dedicating more time to the most essential and important thing – customer care. Microsoft solved this issue by creating a range of new application features.