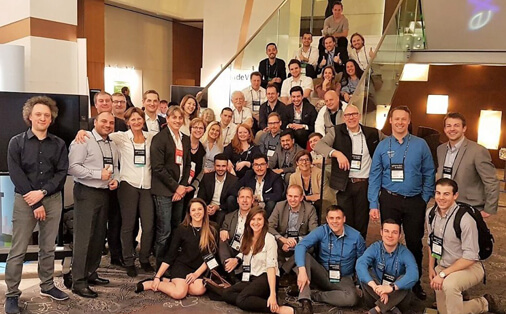 eXtreme365: Dynamics partners and customers gathered
eXtreme365 (formerly eXtremeCRM) has long been one of the must-attend events for Dynamics partners. For the first time, it also opened its doors to customers. proMX, for its part, has been a regular attendee for the past couple of years and this time was one of the conference's sponsors. Thusly, we could not only be found at our own booth but also hosted training sessions for both partners and customers, and took part in Executive Exchange meetings.
To start things off, proMX Chief Product Officer, Özgür Arin, hosted a training session for Independent Software Vendors (ISVs) about our Dynamics 365 compatible apps, such as proRM Fast Start.
To provide its partners with a platform to market their solutions, Microsoft launched AppSource. proMX, too, offers its apps there. Within just a few months, we have experienced great success with it. Yevgeniya Pisotska, Chief Marketing Officer, shared our experiences with other partners as part of the Executive Exchange.
How customers can get the most out of Dynamics 365 by extending it with compatible apps by proMX was the subject of our ISV showcase on Thursday. eXtreme365 attendees how wanted to know more and get a one-on-one demo, could stop by our booth which was manned by our knowledgeable sales team. Whilst there, they also had the chance to try some of the cool IoT devices we had brought all the way from Germany to the Atlantic coast.
proMX stays on the road. From April 24 – 28, we will be at Hannover Messe. Meet us there!