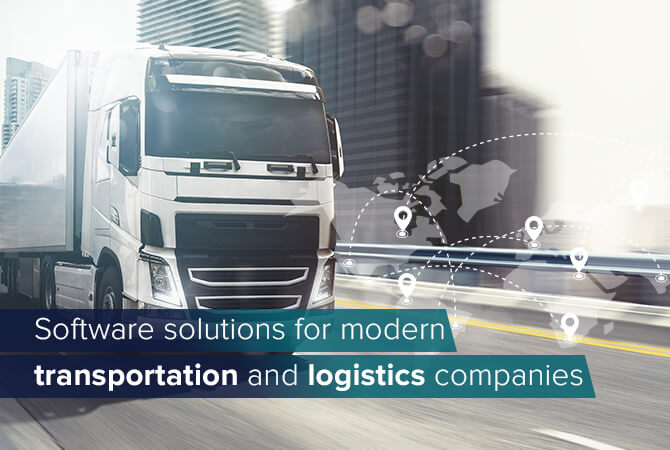 Software solutions for modern transportation and logistics
Sep 8, 2023 | Last updated: Sep 26, 2023
It's an exciting time to be in the logistics and transportation industry.
The way we move people and goods is undergoing a fundamental shift. Across the world, people are making the switch from individual traffic (powered by motor vehicles) toward sustainable, environmentally friendly transportation options for people and goods. Governmental bodies are making significant investments in their transport systems and infrastructure, hoping to create transportation networks that are both more effective and less damaging to the environment. With these changes comes the opportunity to reimagine the way we approach transportation management. But how do we move those plans from high-concept ideas into concrete actions?
For more than 20 years, proMX has helped transform the operations of companies across a variety of sectors, including transportation and logistics. While each of our clients has unique processes and goals, they also encounter similar challenges. In this article, we'll discuss some of the common issues our clients in the transportation and logistics industry have encountered, along with solutions we have developed to solve them.
1: Managing complex infrastructure projects
Project planning
Real-time location data is a crucial part of any transportation or logistics operation. This is especially true when it comes to project planning. Azure Maps, a suite of geospatial mapping services, brings both mapping visuals and location data to complex infrastructure projects. Project planners are equipped with a variety of map styles, high-resolution satellite imagery, data management and other features that support infrastructure planning. This helps facilitate the planning of short-term projects, such as those designed to increase capacity, and longer-term projects that aim for radical transformation.
Transparent reporting
With governments making large investments in infrastructure projects, particularly in sustainable infrastructure projects, transparent reporting functions are non-negotiable. That's where Power BI comes in. Its well-regarded data analytics and visualization functions make it the perfect reporting tool for complex projects. It allows companies to accurately track their spending; those using public funding can quickly and easily account for and report on what the money has gone toward. Power BI also makes it easy to transform complex data into useful reports with Power BI dashboards, making it easy to update stakeholders on goals and the progress made thereon.
GREENER OPERATIONS FOR DEUTSCHE BAHN

Germany's federal government has set the ambitious goal of achieving a 55 percent reduction in greenhouse gases by 2030. A key component of the country's plan is investing in its rail network via Deutsche Bahn, the national railway company. To date, the company has received €11 billion in funding toward its sustainability goals. These include reducing carbon emissions by 10.5 million metric tons, reducing daily car trips by 5 million, reducing daily domestic flights by 14,000 and other targets.

With such a large financial investment and specific objectives to meet, the railway company needed a transparent way to manage its projects while tracking the progress of its climate goals and creating accurate reports for stakeholders. Deutsche Bahn's previous system, however, was not up to the task; that all changed with the help of Microsoft Dynamics 365 Project Operations.

Learn how proMX and Microsoft worked together to create solution for Deutsche Bahn that enables transparency while furthering a country's climate goals.
2: Creating smooth internal processes
Organized, centralized data systems
Transport companies often start out using in-house developed project and resource management systems. However, as the companies grow, so too do the scale and intricacy of their projects. That's when it becomes necessary to transition to a solution that can handle more complex project management, like allocating resources or meeting ambitious sustainability goals.
Migrating to Dynamics 365 Project Operations makes it easy for logistics and transportation companies to manage projects across the board. With its extensive list of capabilities—including KPI management, financial resource planning, and data analysis—employees in multiple departments and physical locations can easily access the most up-to-date information.
Low-code apps for internal use
Like all businesses, companies in the transportation and logistics industry have processes that are specific to them. Scheduling, IT ticketing, and workflow management are all tasks that can be managed with Power Apps.
MIGRATING TO PROJECT OPERATIONS

proMX clients who transition to Dynamics 365 Project Operations usually face one of two common scenarios. In the first scenario, they've outgrown their in-house project management solution—usually a hodgepodge of different types of software with varying levels of compatibility. In this instance, they recognize the need for a solution that was designed to handle complex project management, like transparent resource allocation and KPI management.

In the second scenario, clients have decided to upgrade from Project Service Automation (PSA), the successor to Project Operations. PSA reaches its end-of-life in September 2024; to decrease the risk of disruption, clients who found success with PSA have migrated or are in the process of migrating to Project Operations. Learn more about what this migration entails.
Customer service and satisfaction
Round the clock customer service
Transportation is a 24-hour business, which means customer service inquiries can come in at any time of the day. For inquiries that require quick information, AI chatbots created in Power Virtual Agents help ensure customers' requests are acted upon in a timely fashion.
Sales processes for the entire customer life cycle
Customer Satisfaction dashboards calculate a customer satisfaction score (CSAT) and use AI to determine what issues are impacting a company's CSAT. This provides transport operators the opportunity to address issues that negatively affect their customers—and therefore, their bottom lines.
AUTOMATING PROCESSES WITH POWER APPS

Standard administrative processes can be tedious and time consuming—but they don't have to be! Many of these processes can be taken over by Power Apps, freeing up time for tasks that require more attention. Processes that can be automated include:

Time tracking | Documentation | Event registration | IT Ticketing | Purchase Orders | Vacation planning

Get a better understanding of how to incorporate Power Apps into your processes in this article.
Conclusion
These problems are complex and common, but they're not insurmountable. A thorough assessment of an organization's needs done with a partner that has expertise in the transportation and logistics industry is the easiest way to get started.
If you recognized your organization in any of the challenges above, call us for a free consultation. We have transportation clients on several continents and are happy to explore solutions with you.
---